keynotes & breakout sessions
Allison is an experienced and highly rated speaker presenting to large and small audiences on a variety of relevant business topics, including leadership, entrepreneurship, interpersonal communication, leveraging talents and more.

Her presentations are filled with sage wisdom, humor and practical "take aways." She would be happy to discuss speaking opportunities with you.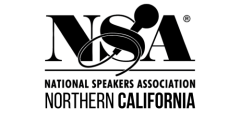 Allison is an engaging speaker, facilitator and moderator. Invite Allison for speaking events, retreats, workshops, and facilitation.
Virtual or in-person workshops and retreats help you to step outside of your routine to focus, re-engage, recharge so you and your team can perform more effectively and with greater satisfaction. Schedule a half-day or a full-day.
Board of Directors
Executive Management Teams
Work Groups & Departments
Entire Companies
DISC Communication
Team work & Collaboration
Leadership Development
Leveraging Talents
Work Your ASSets Off®: Stop Working So Hard in Business and in Life
How to Work ON, not just IN Your Business
Make ShiFt Happen and Get Things Done
How to Become a Person of Influence
How to Become a Woman of Influence
Unlock the Communication Code; Shift from GOOD to GREAT Communication
Communicate With Style; Understanding Communication Styles
Bringing her wisdom, professional experience and warmth, Allison creates an atmosphere that invites authenticity, engagement and collaboration in your team.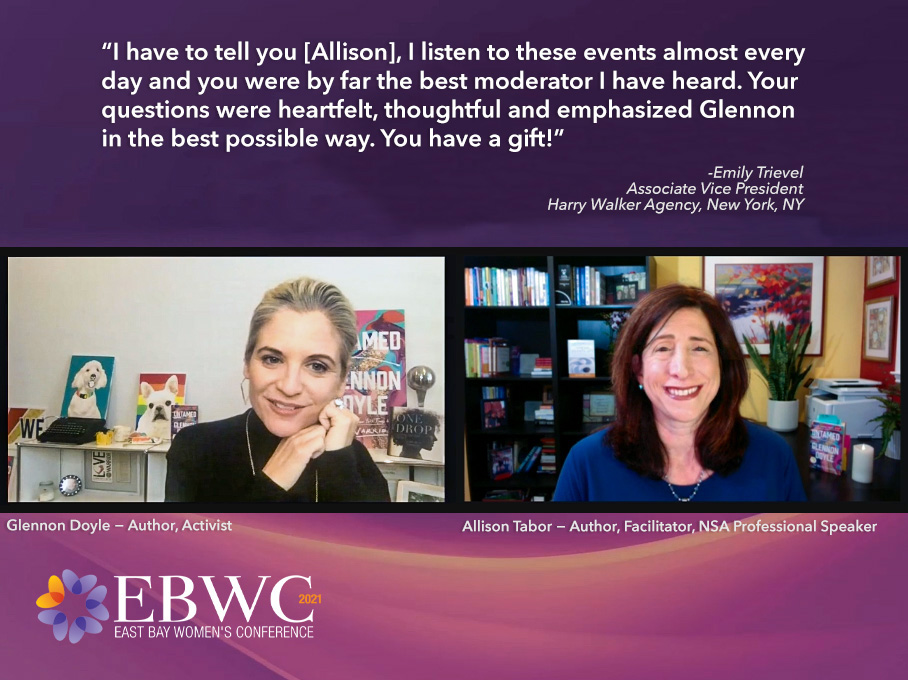 "I have worked with Allison for a couple years now. She has coached my husband and me in our lighting design business.
Her input has been invaluable.
Not only has her experience been directly beneficial to our business, she is also a pleasure to work with. I would recommend her to any business owner. If you haven't worked with her, you are missing out in many ways."
"Allison was a pleasure to work with. She enabled our team to be transparent with each other in order to gain insight into better communicating.
The lessons we learned are priceless
and are allowing us to leap forward without stumbling on personality conflicts. Our team loved the day spent with Allison and can't wait for another!"
"Allison came into our food manufacturing company with the ability to communicate at all levels and facilitated our learning to interact on a higher level through the DISC profile tool. She is
an articulate and interesting speaker
helping us utilize the knowledge we gained. I look forward to working with her in the future as she is always ready to further our efforts."
"Allison has been a partner of Comerica's Women's Initiative for several years.
She did a fabulous job
moderating a panel of highly successful women business owners recently. Allison has a knack for engaging panelists and program attendees and asking the "right" questions. She has forged a close working relationship coaching and consulting many prominent women entrepreneurs."
"Allison Tabor was presented with the challenge of helping a non-profit board with new members hold an agency-wide strategic planning meeting that had severe time constraints.
She hit it out of the park
as far as all of the people were concerned. Her ability to involve each and every attendee -- not just the extroverts -- created an atmosphere of excitement and creativity that has united everyone."
"Allison understands business and people, a rare combination! And knows how to grow both from the inside out. Her unique talent lies in asking powerful & provocative questions that
speed up the process of moving individuals, teams and organizations to the next level of success.
Reach out, get to know Allison, you will find her to be a giver!"
"Allison has provided me numerous invaluable insights and business strategies specifically tailored to respond to the unique chemistry of a husband and wife owned company."
"Allison has helped me and other business owners I know get more out of our business.
She is very bright, insightful and energetic.
Over the years that I've strategized with her, I've been impressed with her resilience, resourcefulness and results."
"...Allison has always impressed me with her incisive and probing comments and lively discussions that cover a wide breadth of topics ranging from human resources, banking and finance, billing and collections, budgeting,marketing and succession planning-to name a few...
Allison is able to listen, analyze and offer rational solutions
to very emotionally charged issues dealing with family-run and closely held businesses..."
"I regularly provide legal advice to high-level executive clients who are navigating workplace issues.
I have referred clients
to Allison for communication coaching, and
she has been phenomenal.
She has provided deep, meaningful and substantive feedback and practical coaching. I cannot recommend Allison highly enough."