Allison Tabor is the author of the Amazon best-selling book, Work Your Assets Off®: Stop Working So Hard in Business and In Life.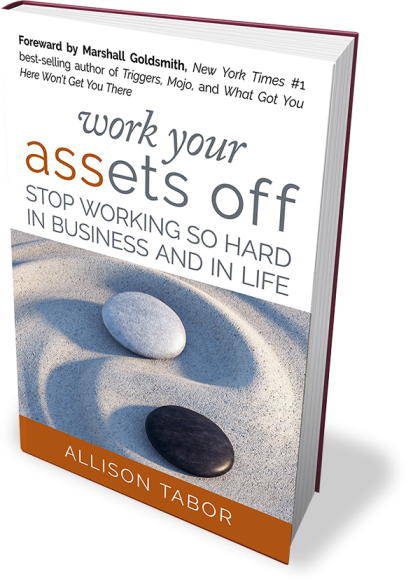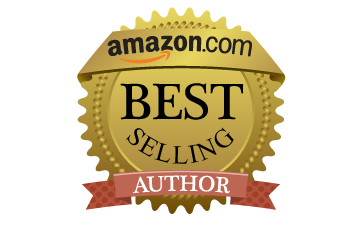 Best selling new release in Entrepreneurship on Amazon.
This book was written for business owners, executives, and other individuals who are simply ready to stop working harder and harder.
Join me on a journey to "embrace your suck," leverage your natural talents, and start living your best life with ease. This book is for you—if you are ready to Work Your ASSets Off® and stop working so hard in business and in life!
Foreward by Marshall Goldsmith, the New York Times #1 best-selling author of Triggers, Mojo and What Got You Here Won't Get You There.
Visit the website to learn more about the book and keynote speaking events.
Allison's book launch at the Paramount Theatre in Oakland, CA.
"This book is chalked full of great advice and I give it two thumbs up. Of the 12 Truths she shares in the book, I particularly liked 3 and 4. #3 is about the good F word. Focus. Focus on cultivating your unique strengths. Amen! #4 is People want to be treated the way they want to be treated. Not the way you want to be treated. So true and it is a great reminder that we are all unique and should strive to service and communicate in a way that addresses our specific audience. There is a lot of great advice packed into this book of only 100 pages."
"Work Your ASSets Off® is an excellent read for anyone who wants to take a good look at his or her career direction and life choices. The book contains many great chapters that layer onto each other for the big finish. Allison has a gift of putting the "let's get real" stuff on paper. I have used many of her techniques to clarify my next steps on my journey. So much so that I'm using it to create a new business. I highly recommend "Work Your ASSets Off®" to anyone who wants to shed light on their future as they venture into this crazy and unpredictable world."
"Excellent! Well written! What I appreciated most was that it was easy to read, well organized and very practical. Allison explored critical resources that I've used such as the One Page Business Plan. The Case Studies were also very helpful. For people wanting to perform at their best, excel at what they do and work smarter, not harder, this is a great resource. I've ready many business books like this one, and I give this one my highest rating."
"Allison Tabor provides practical information and techniques to help you find out what you're great at so you can focus on your assets rather than being frustrated by your limitations."
"This is a great tool for igniting and giving direction for your energy to grow, develop, and progress. I am reading the book at a time when things are going well and looking to make them better."
"As a solopreneur, I need to market my business and also provide the service. I found Allison's book to be critical in helping me refocus my business development on the things I am good at and enjoy - and that is networking."